Study Trip Opportunity
for Twin Cities law faculty, staff, and students
Exploring Human Rights
New York and Washington, D.C.
Sunday, March 4- Saturday, March 11, 2017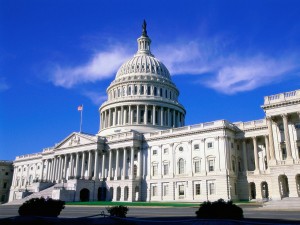 Join World Without Genocide for a week to meet human rights experts at the United Nations, Amnesty International, Human Rights Watch, United States Holocaust Memorial Museum, and other agencies and organizations. Explore career, internship, and volunteer opportunities in justice and law. Sightsee in two of the country's greatest cities! More information and registration forms are available here. 
Agenda
Saturday: Depart from Minneapolis, arrive in New York.
Sunday: sightsee in New York.
Monday, Tuesday, Wednesday: Meetings with experts, New York.
Wednesday: Depart from New York in the afternoon, travel by train to Washington, D.C.
Thursday, Friday: Meetings with experts, Washington, D.C.
 Saturday: Sightsee in Washington, D.C., and return to Minneapolis.
Travel Details
World Without Genocide arranges accommodations, meetings, and air and ground transportation. Travelers may arrange their own meals and evening activities or participate in optional group activities.
Minimum participants: 5, maximum: 10
Reservations will be guaranteed in the order received.

Cost
$1,500.00 is payable to World Without Genocide prior to the trip. This cost includes airfare, hotels, train transportation to Washington, admission to the United Nations, and a program fee.
An additional $250 is estimated for personal, out-of-pocket expenses, including ground transportation and meals.
Registration and Deposit
The completed registration form, a short paragraph about your interest and expectations for the trip, and a nonrefundable $250 deposit (check made to World Without Genocide) are due by Friday, December 2, 5:00 pm. Please submit to World Without Genocide, 875 Summit Ave, St. Paul, MN 55105.
The balance for airfare and lodging of $1,250 is due by Thursday, January 31.
Cancellations
Cancellations made by February 12 will receive an 80% refund, less the nonrefundable deposit.
Registration
Registration form available here. For questions, please contact admin@worldwithoutgenocide.org or 651-695-7621.