Each year we honor an outstanding individual whose work has addressed some of the most serious human rights violations in the world. This year, with our focus on the issue of violence against women, we are awarding our 'Outstanding Upstander' award to Magistrate Judge Peggy Kuo.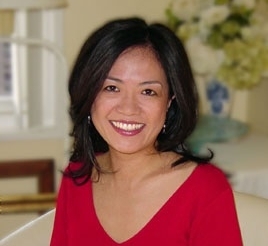 From 1998 to 2002, Judge Kuo prosecuted war crimes and crimes against humanity at the International Criminal Tribunal for the former Yugoslavia. Judge Kuo was one of three prosecutors for the Foca 'rape camp' trial. In July 1992, Foca, a town in Bosnia, was overrun by Serb paramilitary forces. They separated the women and girls, took them captive in various locations throughout the town, and subjected them to rape and sexual violence over a period of many weeks. Kuo and the other female attorneys prosecuted three of the Serb leaders. The men were found guilty and convicted of crimes against humanity for their use of sexual violence. This was the first time that rape was labeled as a crime against humanity.
Today, Judge Kuo serves as magistrate judge at the Eastern District of New York courts. She is the first Taiwan-born judge in the United States.
Join us in celebrating this achievement in international law and in ending impunity for perpetrators of violence against women. She will be honored at our annual champagne and dessert gala on May 8, 2017 at The Woman's Club, 410 Oak Street, Minneapolis, MN. Registration will open shortly.