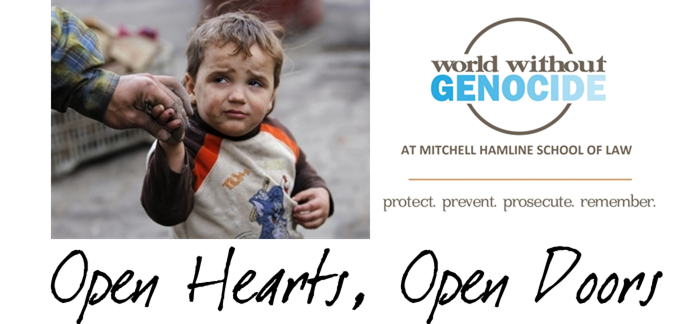 Hitler took power in 1933 and discrimination against Jews began almost immediately. By 1938, the situation was dire. President Franklin Roosevelt gathered representatives from 32 countries to meet in France and discuss the plight of Jewish refugees trying to flee Nazi persecution. The Jews of Austria and Germany hoped that this conference would find them a safe haven.
But the United States and Britain refused to take in substantial numbers of Jews, and nearly all the other countries followed. The conference was a failure. Chaim Weizmann, who later became the first president of Israel, said, "The world seemed to be divided into two parts – those places where the Jews could not live – and those where they could not enter."
Today's millions of Syrian refugees face the same division: places where they cannot live – and places where they cannot enter.
And just like the people throughout Europe who were susceptible to the xenophobia and anti-Semitism and hatred spewed by the Nazis and their supporters, today many Americans are susceptible to the racism, anti-immigrationism, and anti-Islamic rhetoric that is escalating in a tense political climate.
The world made a tragic mistake at that meeting in France in 1938. We cannot right that terrible wrong when people were turned away to perish at the hands of the Nazis. What we can do is open our hearts and our doors to today's imperiled refugees.
Please write to our elected officials. Participate in our 'Open Hearts, Open Doors' initiative urging US leaders to welcome Syrian refugees and to change the course of our national dialogue. For sample letters to governors, senators, and representatives, see below.
We must not make that mistake again.