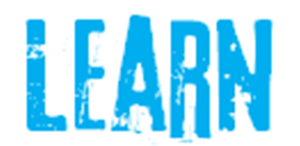 Indigenous Peoples' Day (also known as Native American Day) is celebrated in various localities in the United States, began as a counter-celebration to Columbus Day. The purpose of the day is to promote Native American culture and commemorate the history of Native American peoples. The celebration began in Berkeley, California, and Denver, Colorado, as a protest against Columbus Day, which is listed as a federal holiday in the United States, but is not observed as a state holiday in every state. Indigenous Peoples' Day is usually held on the second Monday of October, coinciding with the federal observance of Columbus Day.
The idea of replacing Columbus Day with a day celebrating the indigenous people of North America first arose in 1977 from the International Conference on Discrimination Against Indigenous Populations in the Americas, sponsored by the United Nations.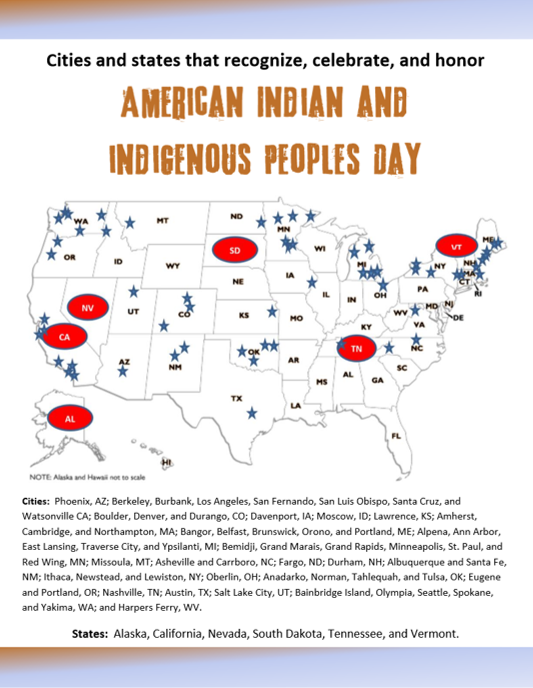 In 1992, the city council of Berkeley, California, declared October 12 a "Day of Solidarity with Indigenous People," and 1992 the "Year of Indigenous People," and implemented related programs in schools, libraries, and museums. The city symbolically renamed Columbus Day to "Indigenous Peoples' Day" beginning in 1992 to protest the historical conquest of North America by Europeans and to call attention to the demise of Native American people and culture through disease, warfare, massacre, and forced assimilation. Performances were scheduled that day for Get Lost (Again) Columbus, an opera by a Native-American composer. Berkeley has celebrated Indigenous Peoples' Day ever since. Beginning in 1993, Berkeley has held an annual powwow and festival on the day.
In the years after Berkeley's move, other local governments and institutions have either renamed or canceled the celebration of Columbus Day, either to celebrate Native Americans, to avoid celebrating actions of Columbus that led to the colonization of America by Spanish conquistadors, or due to controversy over the legacy of Columbus. Two other California cities, Sebastopol and Santa Cruz, now celebrate Indigenous Peoples' Day.
At least four states do not celebrate Columbus Day (Alaska, Hawaii, Oregon, and South Dakota) with South Dakota officially celebrating Native Americans' Day instead. Various tribal governments in Oklahoma designate the day "Native American Day," or name the day after their own tribe. In 2013, California considered a bill, AB55, to replace Columbus Day formally with Native American Day.
Some Native Americans formally celebrate Indigenous Peoples' Day instead of Columbus Day. One way this occurs is a sunrise ceremony on Alcatraz Island in the San Francisco Bay.
In April 2014, the city council of Minneapolis, Minnesota, officially voted to recognize Indigenous Peoples' Day instead of Columbus Day.  This was followed in October by the city council of Seattle, Washington, officially recognizing the holiday. In September 2015, the city council of Saint Paul, Minnesota, voted to recognize the holiday as well.
World Without Genocide advocates to designate the second Monday of October as 'Indigenous Peoples Day' in the state of Minnesota and in other states.  In March 2013, State and Local Government Committee at the Minnesota State Senate passed the Indigenous Peoples Day Bill.
Become an advocate. Click here.