Minnesota Lawyers Support Conflict-Free Initiative
The Minnesota State Bar Association became the first bar association in the country to move toward 'conflict-free'. Read more about the passage here, an article in Bench & Bar in Minnesota written by World Without Genocide associates here, and find the MSBA Resolution here .
Conflict Minerals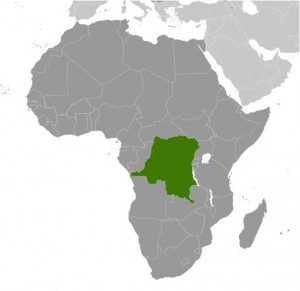 For more than a decade, the Democratic Republic of the Congo has suffered intense conflict, particularly in the eastern region which is rich in minerals like tin, coltan, tungsten, and gold. These high-demand minerals are used in nearly all consumer electronics: phones, computers, music players, and cameras. Armed groups compete for access to these resources, exploiting the land and devastating local populations. Over 5,000,000 civilians have died, making this the deadliest conflict since World War II. About 45,000 people die every month due to famine, disease, displacement, killings, and sexual violence.
The Dodd-Frank Wall Street Reform Act of 2010 mandates that if companies use minerals from Congo or an adjoining country, they must file a report with the U.S. Securities and Exchange Commission describing what they have done to ensure the source of the minerals.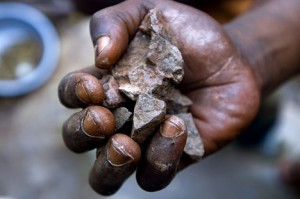 Under this law, companies are responsible for identifying where their suppliers get the minerals. Companies must verify these steps through an audit of their reporting. Although this law is an important first step, it does not establish penalties for companies that continue to get minerals from conflict areas.
Learn more about the conflict in Congo here. Marcus Bleasdale wrote about this issue in The Price of Precious for National Geographic. Read his article here.


The Conflict-Free Campus Initiative, started by the Enough Project, is a national campaign to build support for conflict-free electronics. Students and schools have immense power because they are consumers of computers, lab equipment, and other electronic products. We can stop financing war in eastern Congo. We can pressure major electronic companies to pursue responsible practices in line with the Dodd-Frank Act because we demand conflict-free products.
Download a background of the Conflict-Free Campus Initiative here.
Consumer Electronics Rankings
In 2012, The Enough Project ranked the largest electronics companies on their use of conflict-free minerals in their products. Download the ranking scale here.
Use your consumer power to make responsible purchasing decisions. Send messages to companies you purchase from, telling them that this is important to you.
 Companies 30% and over audit their supply chains, support legislation  and help Congo develop a clean trade. But they can still do more!
 Companies 29% to 11% take some steps to investigate their supply chains. More action is required.
 Companies 10% and under have done next to nothing to shift their practices toward conflict-free from Congo.
Make your campus conflict-free!
The Conflict-Free Campus Initiative draws on the power of student leadership and activism to bring about peace in Congo. By encouraging university officials and stakeholders, both of whom are large purchasers of electronics and powerful spokespersons, to commit to measures that pressure electronics companies to responsibly invest in Congo's minerals sector, students are voicing the demand for conflict-free products from Congo. Comprehensive reform is needed in Congo to bring about sustainable peace- now is the time is now for students to lead the conflict-free movement for peace in eastern Congo. For information on how to get involved and lead a campaign on your campus, check out the available resources on The Enough Project's website.
Conflict-Free Campus Initiative is a project of Enough's Raise Hope for Congo Campaign and STAND.
Colleges and universities that have started conflict-free campaigns:
Download the list of participants here. All information and rankings are from The Enough Project. Visit them at http://www.raisehopeforcongo.org/.
Help make your state conflict-free
Download a letter to send to your State Senator here.
Download a letter to send to your State Representative here.