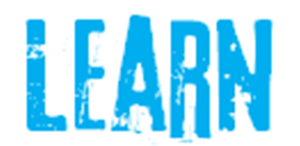 Today, an estimated 300,000 child soldiers, some as young as eight years old, are fighting in at least 14 countries around the world. Boys and girls alike are forced into combat, exploited for their labor, and subjected to unspeakable violence. Although a UN treaty prohibits the participation of children under the age of 18 in hostilities, too often the treaty is not enforced, and many countries have not yet ratified it.
In 2009, hundreds of youth and student groups from around the world called for stronger action to end the use of child soldiers. They gathered over 250,000 "red hands"—the symbol of the global campaign against the use of child soldiers—and presented them to UN Secretary-General Ban Ki-moon in New York on February 12, 2009. In response, the Secretary-General pledged that the entire UN system would work to "stamp out" such abuse.
Within one year, the campaign turned into a worldwide movement, including participation in countries where children are used as soldiers such as India, Colombia, the Philippines, Uganda, and Congo, where more than tens of thousands of prints were collected. Campaigns occurred at music and film festivals, at city events, at school parties, conferences, and at sports events. Donations for child soldiers' care projects were collected.
Concerned people from around the world join in raising awareness every year on February 12, Red Hand Day. More than 386,000 handprints have been collected in more than 50 countries.
The Red Hand Campaign now is pressing for universal ratification of the treaty banning the use of child soldiers. The treaty, known as the Optional Protocol to the Convention on the Rights of the Child on the involvement of children in armed conflict, prohibits the use of children under age 18 in hostilities or their forced recruitment. As of spring 2017, 166 governments—over three-fourths of the world's countries— have ratified it.
However, 28 countries have still not ratified the optional protocol. The Red Hand Day Campaign urges these countries to ratify the optional protocol and make clear their absolute commitment to ending the use of child soldiers.
Become an advocate. Click here.