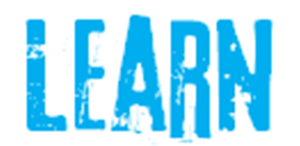 'Never again,' uttered after the Holocaust, has come to mean 'over and over again,' as millions of innocent people are exterminated based on who they are.
Designate April to raise awareness that we must protect innocent people, prosecute perpetrators, prevent future atrocities, and remember those who have suffered, all around the world.
In 2011, the month of April was designated as Genocide Awareness and Prevention Month in Minnesota, in recognition of the state's desire to combat all acts of genocide and all human rights atrocities.
The anniversaries of many genocides occur in April, including the Holocaust and the catastrophes in Rwanda, Bosnia, Cambodia, Armenians in the Ottoman Empire, and the Darfur region of Sudan.
The state declared that in order to prevent future genocides and mass atrocities, effective prevention measures must be implemented before a crisis has erupted, and that educating the public can help to protect individual rights and promote a culture of lawfulness that will help prevent future genocides.
The state can sponsor and support remembrance events at which survivors share their stories, screen films about genocides past and present, host conferences about legal systems that prosecute perpetrators in the United States and elsewhere, and present workshops about the injustices of child soldiers, gender-based violence, and human trafficking, atrocities that occur in the context of all mass conflicts.
Recognition of Genocide Awareness and Prevention Month is also urged for cities, municipalities, schools and universities, to engage fully in making 'never again' truly mean 'never.'
In April 2013, both the Minnesota Senate and House of Representatives passed bills declaring April as Genocide Awareness and Prevention Month in Minnesota. This was signed into law by Governor Dayton in 2013. Several other states have passed similar bills, including California, Florida, New Hampshire, Ohio, and Texas.
On February 19, 2013, World Without Genocide presented HF 414 to designate April as Genocide Awareness and Prevention Month to the Minnesota House of Representatives Government Operations Committee:
(testimony relating to HF 414 begins at 03:50)
In September, 2014, New Hampshire became the fourth state to pass a bill designating April.  In addition to Minnesota, California and Texas have passed similar bills. See highlights from New Hampshire:
Become an advocate. Click here.