22 bills about reproductive rights have been introduced into Congress since January. These bills limit a woman's right to choose. The bills are listed below by state of the bill sponsor. Find your state. Call the sponsor. Tell him or her that you do not support this bill.
Summary
7 bills would cut federal funding for any organization performing abortions.
4 bills would give fetuses the right to the Equal Protection Clause of the Constitution.
3 bills forbid minors from going to a different state for an abortion.
2 bills prohibit abortion after a certain number of weeks.
2 bills will not allow fetal tissue to be used for medical research.
1 bill gives fetuses equal protection under the Constitution and prohibits the Supreme Court from reviewing these laws.
1 bill implements restrictions and a waiting period for minors receiving an abortion.
1 bill prohibits some types of abortions.
1 bill regulates the disposal of fetuses.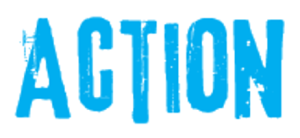 Call your elected officials. Tell them to protect women's reproductive rights.
Call your elected official and say-
Hi my name is ________ from (state).
I am deeply concerned with your bill about reproductive issues. I believe a woman has the right to choose. As your constituent, I am asking you to reconsider your position.